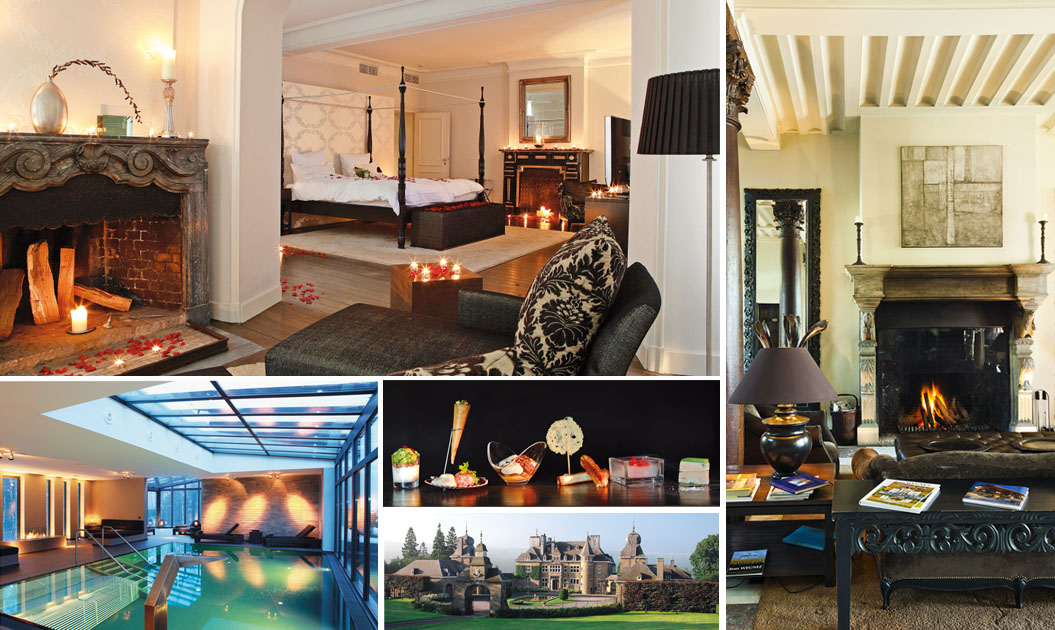 Manoir de Lebioles
A stay in a real enchanted manor in the heart of the Ardennes forest, offering discreet luxury, a private ambiance and gourmet cuisine. Known as the « little Versailles of the Ardennes » and within just a stone's throw of Spa Francorchamps, the Manoir de Lébioles offers a weekend for all tastes: families, romantic couples and petrolheads alike are all catered for!
Vast rooms, open fireplaces, warm colours and materials of the highest quality, the chateau owner's philosophy is based on a vision of a first-class international hotel. Within the magnificent ancient walls and in a simply spectacular location, very private and secluded, guests will be bathed in comfort and elegance. Don't hold back, your every whim will be catered for.
All in one… for your wellbeing. The ground floor of the Manor offers a gourmet restaurant for the most demanding of palates and a thermal care and wellbeing centre, where for busy professionals rest and relaxation are the order of the day.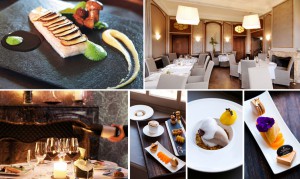 The restaurant
Rated 16/20 in the highly prestigious Gault&Millau guide, recently awarded a Delta d'or (2014 Delta guide) and rated 9/10 in the Lemaire guide, the taste sensations created by the head chef Olivier Tucki will never fail to satisfy.
Eating becomes a privilege of rare intensity: light emulsions, caramel lace, gold leaf flowers… all arranged on the plate with a touch of artistry in harmony with the sumptuousness of the manor and its grounds.
Formule 36€ Menu: 44€- 96€ Carte: 79€-97€
Bedroom suites full of distinctive character!
The Manor has 16 spacious suites each designed with its own individual style. Take a bath in the turret, read in the alcove, take your breakfast in the tower or daydream in front of the open fire – relaxation is guaranteed.
The spa
The wellness centre at Manoir de Lébioles is designed around the four elements of water, air, fire and earth. In addition to « classic » equipment and the latest technology, the spa offers private and shared rest areas for the complete relaxation of both body and soul.
The sauna world, hammam, Vitalpool, cardio & fitness area, relaxation room and lounge with open fire, Vitalpool with water jet massage, waterfall and Jetstream Sauna, hammam, ice fountain and aromatherapy shower, Kneipp footbath, cardio & fitness area, rest and relaxation area, lounge with open fire.
Manoir de Lébioles
Domaine de Lébioles
1/5 • B-4900 Spa (Creppe)
T : +32 (0) 87 79 19 00
Email: manoir@manoirdelebioles.com
Restaurant « Manoir de Lébioles »
Email: manoir@manoirdelebioles.com
Spa « Manoir de Lébioles »
Email: spa@manoirdelebioles.com
http://www.manoirdelebioles.com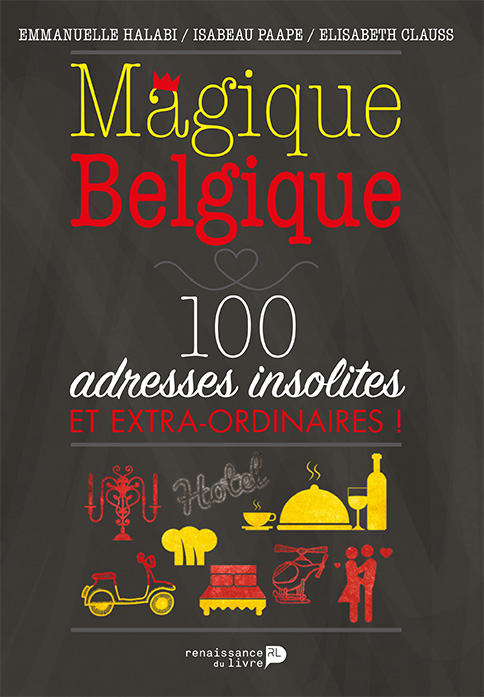 Find this partner in the book « Magique Belgique », published by Editions de la Renaissance du Livre,
25 €