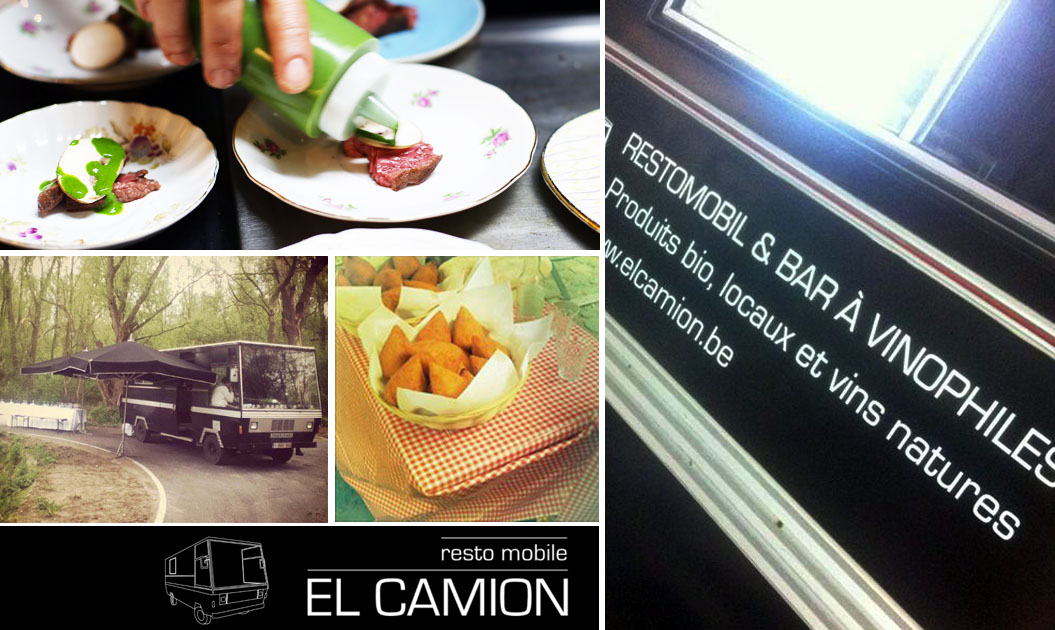 Beautiful as El Camion
Half popemobile, half aquarium, the mobile restaurant El Camion drives home the mouthwatering quality of his organic dishes to be savoured like a vice. From 5 to 7 p.m., you can gobble up this chic street food on the spot, like a hot dog on the truck's tin roof.
The foodtruck El Camion, a real looker, tirelessly steers through the streets of Brussels since 2007. Joël Geismar, the seductive truck driver, transformed an old ambulant dentist's practice into a mobile laboratory of healthy Belgian cuisine, celebrating organic seasonal produce that is both local and labelised.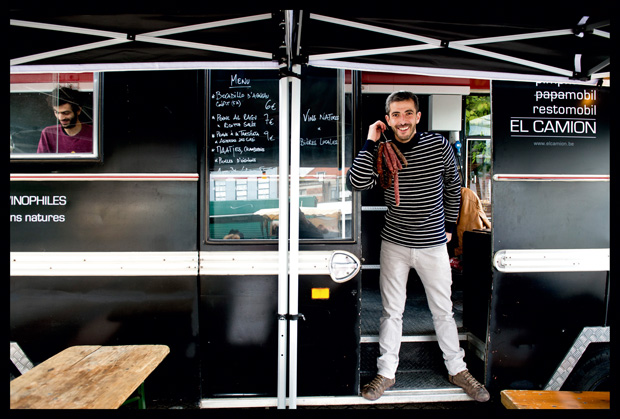 On the menu: pitas, « lamb bocadillo », boulet sauce lapin (a Belgian meatball specialty), black sausage sandwich, French toast with organic mozzarella and tartufata…
Mitraillettes, the house speciality, are baguettes stuffed with duck confit from the Sauvenière farm, seasonal vegetables, home-made fries. Still not replete? Choose the flank mitraillette with St-Marcellin sauce, seasonal vegetables, home-made fries… and we shall see what you'll say!
Where to find him?
Monday at the Van Meenen square market (parvis Saint-Gilles)
Thursday on the Marché Durable (sustainable market) in Forest (Albert square)
El Camion can also roll in for your private or business events. All you have to do is book
Informations

Mail : info@elcamion.be
Phone : +32 2 880 67 74