07 Feb

Trip around Mons in a 3-wheeler
The prices for 1 to 3 people

1/2 h  =  29 €
1 h00  = 49 €
1 h30  =  59 €
Service from 17:00 to 22:00 on weekdays.
From 10:00 to 22:00 on weekends and school holidays.
Book the romantic stroll "special Valentine's Day"
Find this partner in the book
"Magique Belgique"
TRIP AROUND MONS IN A
3-WHEELER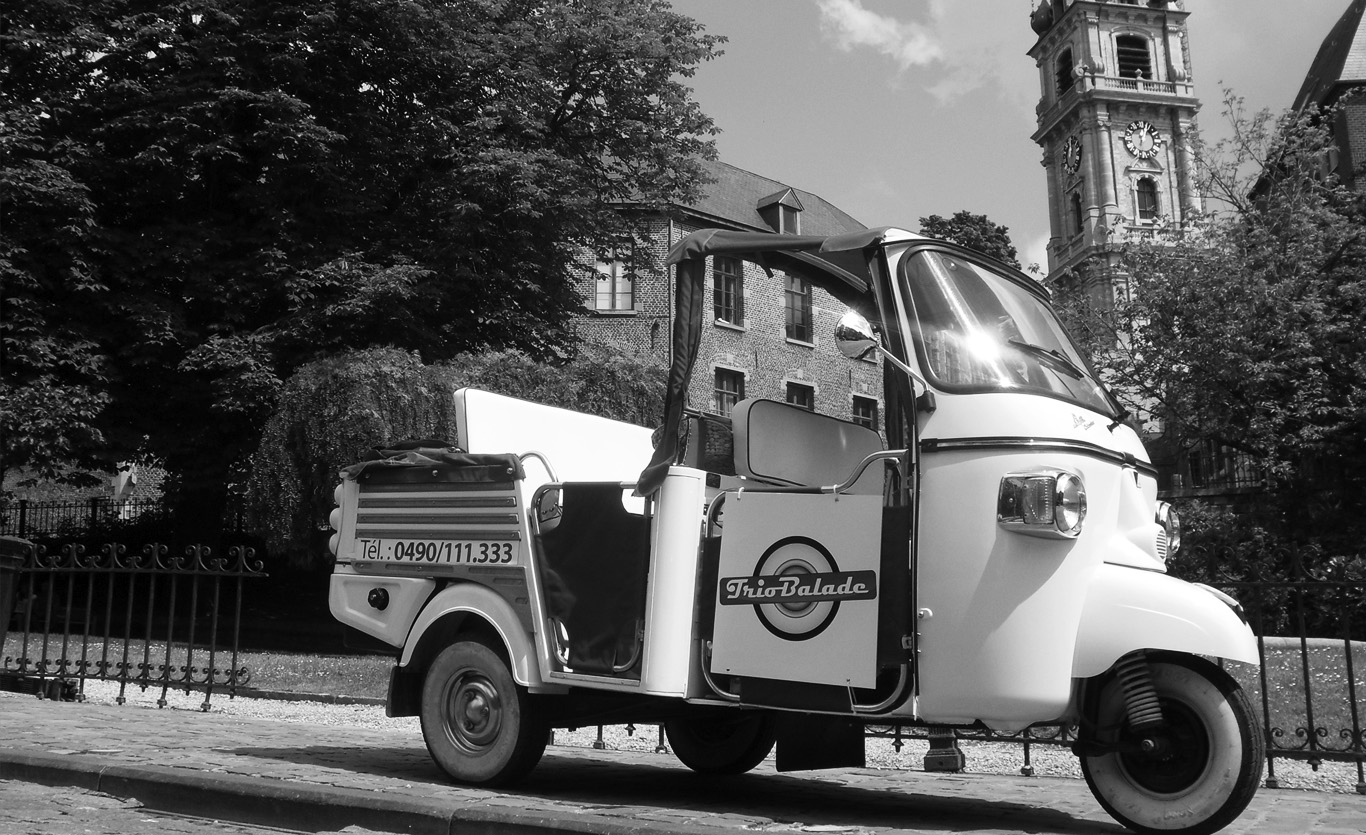 If you like the Indian rickshaw or the tuk tuk in Bangkok, why not try the 3-wheeler in Mons.
Climb aboard the PIAGGIO APE CALESSINO, or Apecar, a most flamboyant, improbable and endearing vehicle, all in red and white. Ludovic will take you for a tri-trip (what else!), meandering through Mons in the most unusual of styles.
The adventure can adopt any theme, whether cultural, romantic, birthday (with balloons), expresso, gourmet or vintage. Let's go, subito presto!