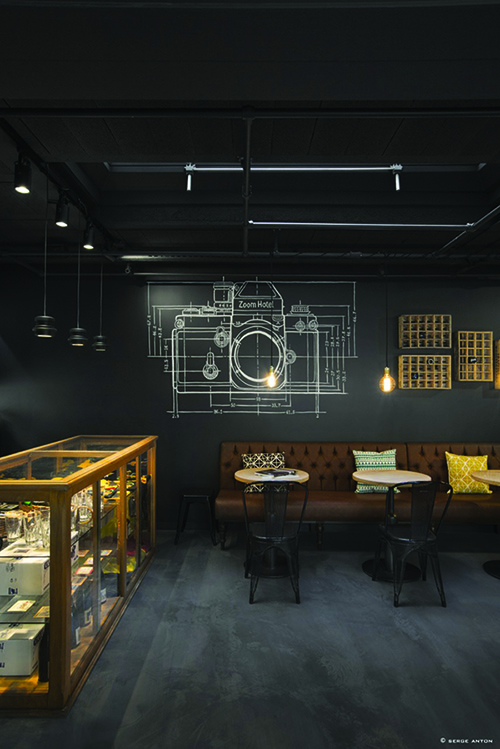 ZOOM Hotel
[vc_row row_type= »row » use_row_as_full_screen_section= »no » type= »full_width » angled_section= »no » text_align= »left » background_image_as_pattern= »without_pattern » css_animation= » »][vc_column width= »1/4″ css= ».vc_custom_1452781906494{background-color: #ffffff !important;} »][vc_column_text css= ».vc_custom_1452782156014{margin-top: 10px !important;} »]
ZOOM HOTEL
59 rue de la Concorde
1000 Bruxelles
[/vc_column_text][vc_separator type= »normal » color= »#000000″][vc_column_text]
[/vc_column_text][vc_separator type= »normal » color= »#000000″][vc_column_text]
+32 (0)2 515 00 60
[/vc_column_text][/vc_column][vc_column width= »3/4″][custom_font font_family= »Lato » font_size= »20″ font_style= »normal » text_align= »center » text_decoration= »none » text_shadow= »no » letter_spacing= »1″ color= »#ffffff »]FOCUS AND CLOSE-UP[/custom_font][vc_separator type= »small » position= »center » color= »#ffffff » thickness= »2″ width= »50″ up= »20″ down= »40″][custom_font font_family= »Lato » font_size= »70″ font_style= »normal » text_align= »center » text_decoration= »none » text_shadow= »no » letter_spacing= »1″ color= »#ffffff »]ZOOM HOTEL[/custom_font][vc_empty_space height= »50px »][vc_single_image image= »4471″ img_size= »full » qode_css_animation= » »][vc_separator type= »normal » color= »#ffffff » thickness= »1″ down= »10″][vc_column_text]
Focus on the ZOOM and close-up on a hotel where glossy paper becomes welcoming. The passion for photography is instantly recognizable. You will meet the only receptionist/photographer (or photographer/receptionist, depending on your vantage point) able to talk for hours about traditional film photography and old Canons, about an era before digital cameras were all the rage.
[/vc_column_text][vc_separator type= »normal » color= »#ffffff » thickness= »1″ up= »10″ down= »20″][vc_column_text]The entrance of the hotel exhibits its "pretty faces", unusual residents and historical monuments creating a fresco of 400 prints, produced by a participatory photography project.
The owners have succeeded in combining the comfort of a four star hotel with the eccentric vision of a contemporary one. The delightful shock of a warm and cozy bed that rubs shoulders with rough neon lighting.
Within walking distance from place Stéphanie, avenue Louise and Porte de Namur, the clients are a motley crew: shopping addicts and fashion victims live peacefully alongside curious and open-minded businesspeople.
On the ground floor, a Beer House has set up shop. About fifty rare and refined beers can be tasted, not least of them the Westvleteren, a globally popular Trappist beer that can only be purchased at the abbey.
A breakfast on the terrace
For 15€, a gourmet buffet is served in an open kitchen, much like your own – you even toast your own bread. A waltz of pastry, cheeses and colt cuts, jams, granola, cereal, eggs, fresh fruit and juices, muffins and Belgian waffles are waiting for you.[/vc_column_text][vc_empty_space height= »20px »][vc_single_image image= »4441″ img_size= »large » qode_css_animation= » »][vc_empty_space height= »20px »][social_share_list][/vc_column][/vc_row]