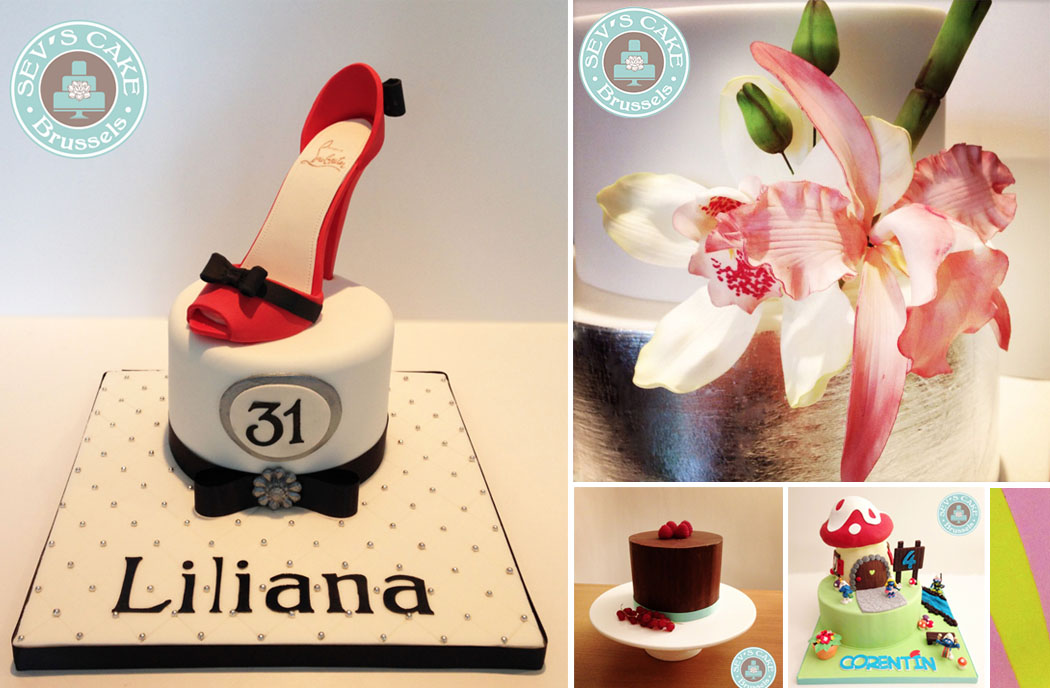 Sev's Cake, when the cake rises with the row of work of art!
With their cake decorating know-how, cakes turn into gourmet sculpture as edible as they are surprising. Sponge cakes are covered in thousand tasty ornaments even as they maintain their authentic taste.
Cake design, a culinary art hailing from the US, is slowly eating up the Belgian public. Whether for a wedding, a baby shower or a birthday party, the pair behind Sev's Cake creates exceptionally cast cakes in their new Brussels-based workshop. Sculpted and decorated with fondant, gum paste and icing (US: frosting), a Mondrian can now be enjoyed with eyes and mouth alike.
Sev's Cake's creations are the perfect illustration for Antoine de Saint-Exsupéry's quote: "Perfection is reached not when there is nothing to add, but when there is nothing to take away."
Sev's Cake's specialties are sponge cakes and biscuits: almond, (black, milk and white) chocolate, vanilla, plain or carrot cake. The cakes are gilled with a Swiss meringue buttercream, creamier and lighter compared to the classical buttercream, lighter and creamier than a traditional buttercream. You can choose from the following fillings: black chocolate, vanilla, orange, lemon, red berries, coffee, almond, Grand Marnier… There is also a gluten-free option for extra pleasure.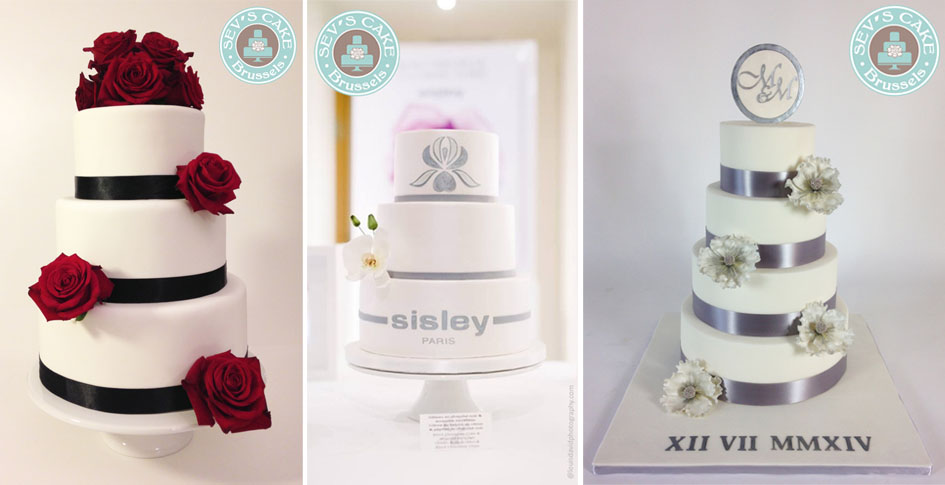 www.cakedesign.be
info@cakedesign.be
Téléphone : 0032 (0)484 79 79 49