25 Nov

Deep Nature, a spa perched! Wellness at the top!
Deep Nature
Quai des Péniches 70
1000 Bruxelles
Belgique
Rate : 39 euros/person for 3 hours
Open from 11am to 9pm during the week,
From 10 am to 8 pm during weekend and holidays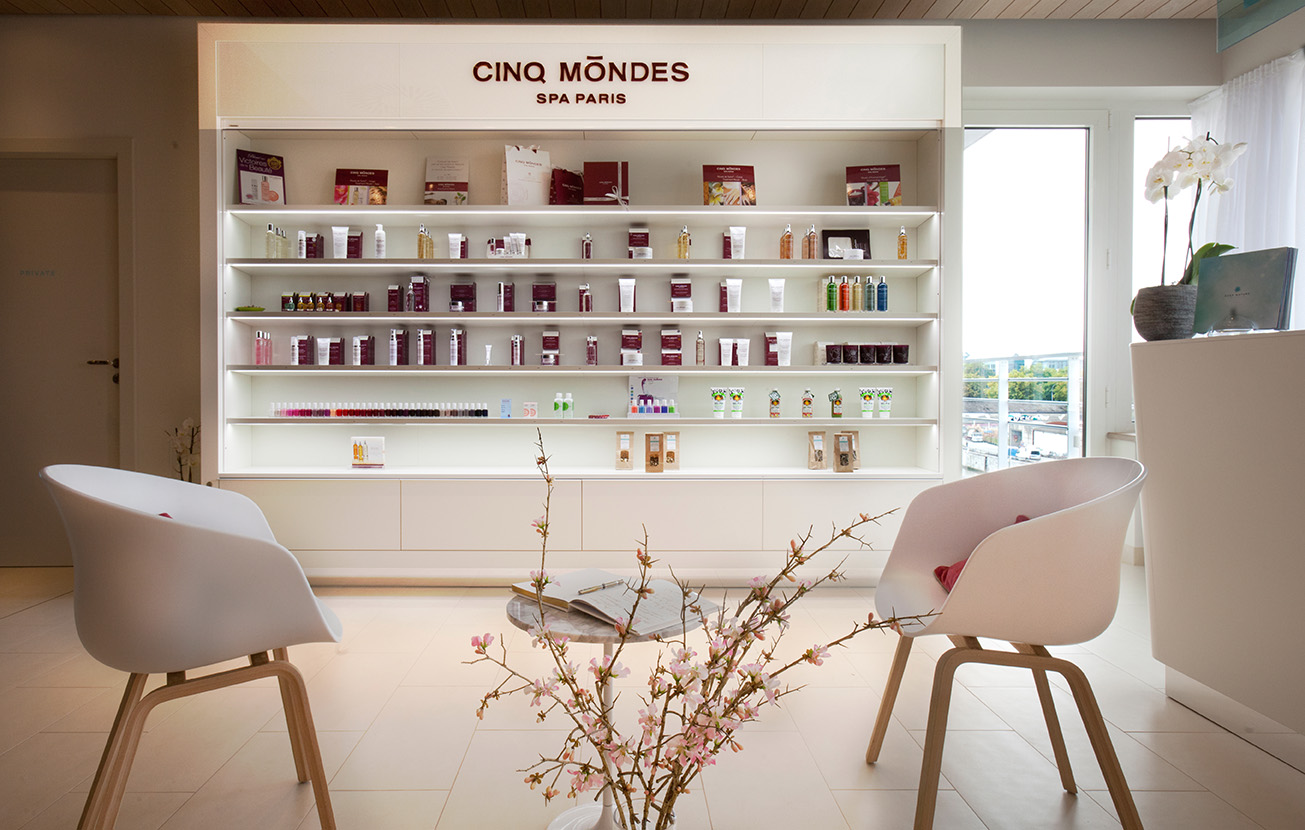 Everything here consists in beauty, opulence, calm and voluptousness…
You can even get a glimpse of the vessels on the canal. Or at least some local barges…
Sheltered in the heart of Brussels' highest tower, the spa welcomes you for a moment of unique relaxation, whether you may come alone or with your loved one.
Soft light pours in through the wide picture windows, which offer a spectacular view of the Brussels canal.
No sooner have the elevator doors opened, than a friendly staff member entirely devoted to your wellbeing greets you with flavoured water (ask for the ginger-flavoured one: it's truly a treat) and initiates you into the different stops of your journey.
In the bathing and sauna area, everything has been designed for you to relax and unwind: swimming pool, jacuzzi (with its unrivaled view… we'll keep the surprise), sauna, hammam, exfoliation room, shower room (offering four different ambiances), sensory shower, reclining chairs.
The more energetic amongst you will be thrilled by the "new generation" fitness room. The unusual treadmill Woodway has understandably been the focus of our attention: it burns 30% more calorie than a traditional treadmill, given that it works without electricity, solely on the energy of your shanks!
Natural to the tip of your nails, the institute collaborates with the beauty product brand Cinq Mondes and will pamper you with beauty rituals and Indian, Balinese or Japanese massages and in exquisitely decorated wellness rooms. The light switches of these treatment rooms create a tailor-made atmosphere, according to your fancy you can choose blissful blue, graceful green or tickled pink, everything is permitted (except grey).
Complete this marvellous sensory experience by laying down on the reclining chairs of the tea room, a cup of hot beverage in hand, to contemplate the view and delight in your wellbeing…
Access to the Spa is offered for all treatments greater than or equal to 70 minutes. Access to the Spa is € 20 when booking a treatment of less than 70 minutes. Bikini or  swimsuit mandatory.