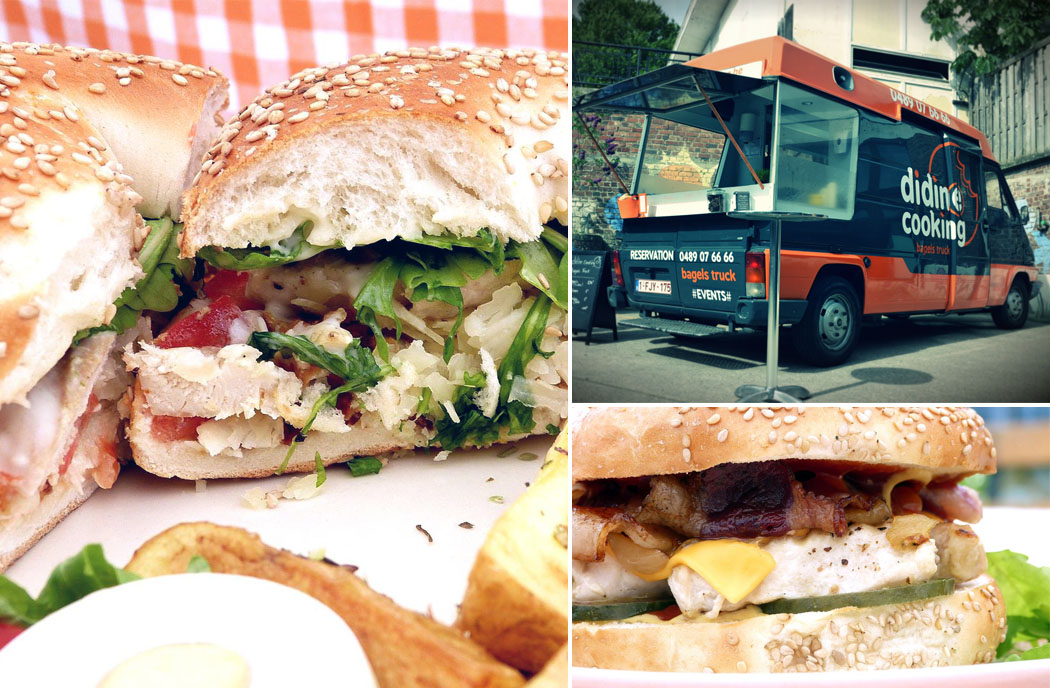 Didine Cooking
Whether you have already dived head first into the life belt of a genuine American bagel or you were waiting to find an authentic Belgian version, Didine Cooking will make you cross the Atlantic. In a truck.
A bagels truck, to tell the truth. Combining price-friendly European gastronomy – a safe bet – and street food, Didine Cooking roams the roads of Belgium, its festivals (Lasemo, Festival du Food Truck, Museum Night Fever, Couleur Café) and private events. The graphic designer Sandrine and the driver Patrick, the truck's happy owners, have recently put a second vintage truck on the road. A genuine success story.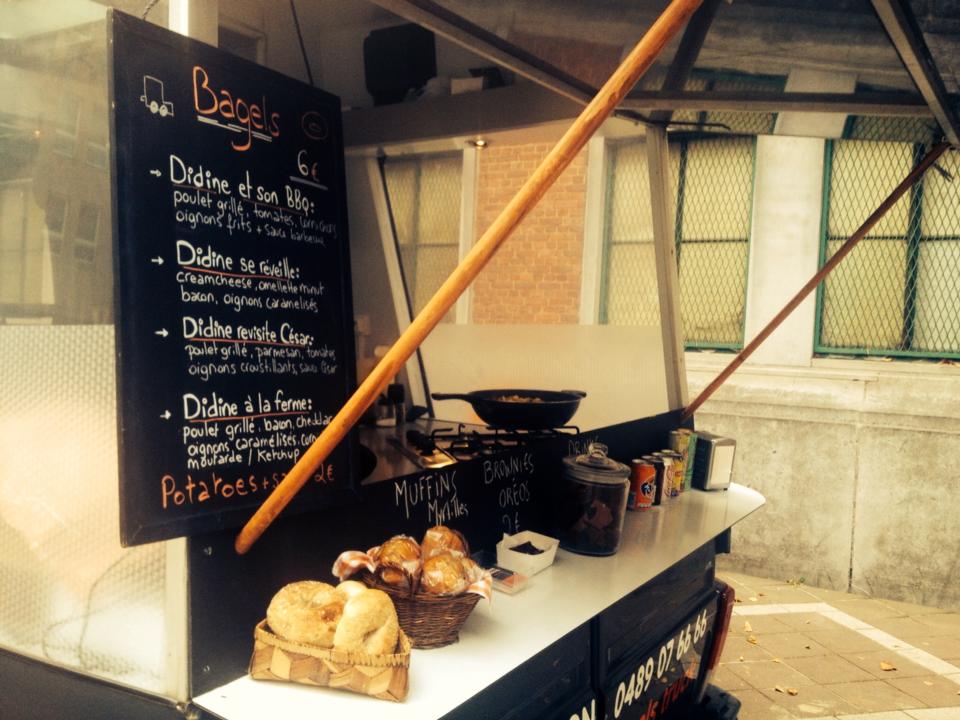 The products simmered by Didine Cooking are as fresh as the timeless American Dream. The dishes consist in seasonal and local ingredients prepared on site. The food chain is short and each of its links tasty. For lunch or any other treat, bagels satisfy your senses and your mind.
Bagels are not enjoyed by themselves: they are served with coarsely chopped potatoes (the best kind if you ask us), salads and soups. As dessert, you can enjoy Oreo brownies, blueberry muffins, cheesecake that will make you lose your mind… And since you cannot claim to respect well-being without worrying about your ecological footprint, Didine Cooking carefully composts food waste of its slow food preparations.
The remaining vegetables thus nourish the emerging sprouts, aromatic herbs and crunchy salads of their small private kitchen garden. And the packaging, you will ask, meticulous as new conscientious consumers should be? Didine Cooking answers in no uncertain terms: "ecological packaging" and as little pollution as possible on the way.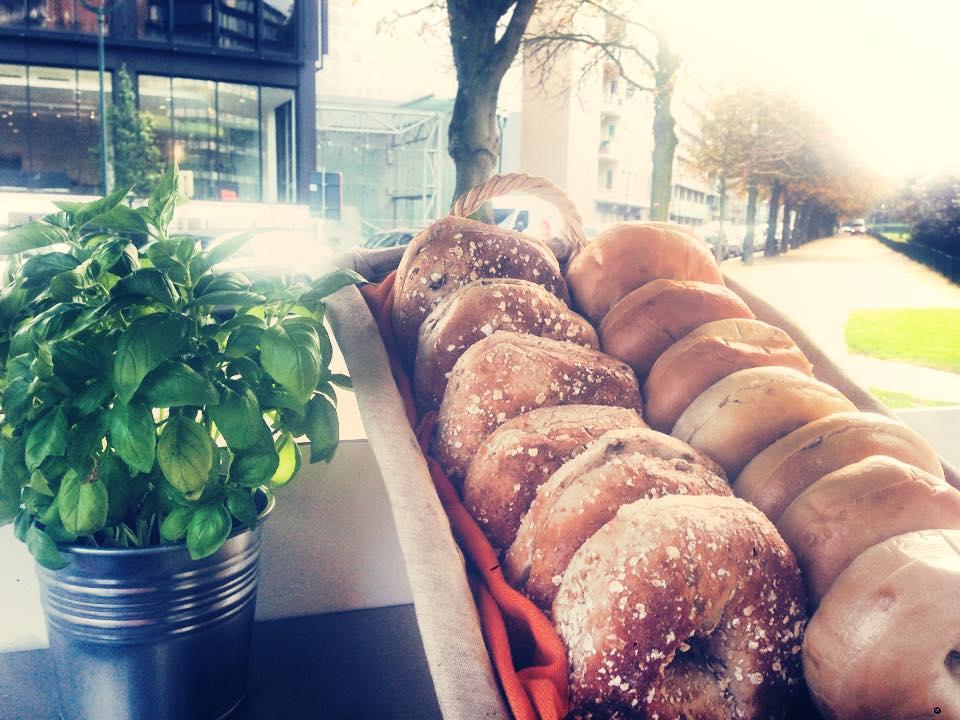 Didine Cooking keeps with the digital times. You can follow the truck's route on their website, send a text message with your order on the same day before 11 a.m. and be spared the waiting.
A well-rounded business…
Plate of mini-bagels available for business and private events
Order of complete menu – starters "mini-bites" + main course "bagels" + dessert "our specials" + alcoholic or non-alcoholic beverages
Possibility to book the truck for a Sunday brunch
Infos  :
Join Didine Cooking on Facebook
Mail :  didinecooking@gmail.com
Phone : +32 (0)489 07 66 66