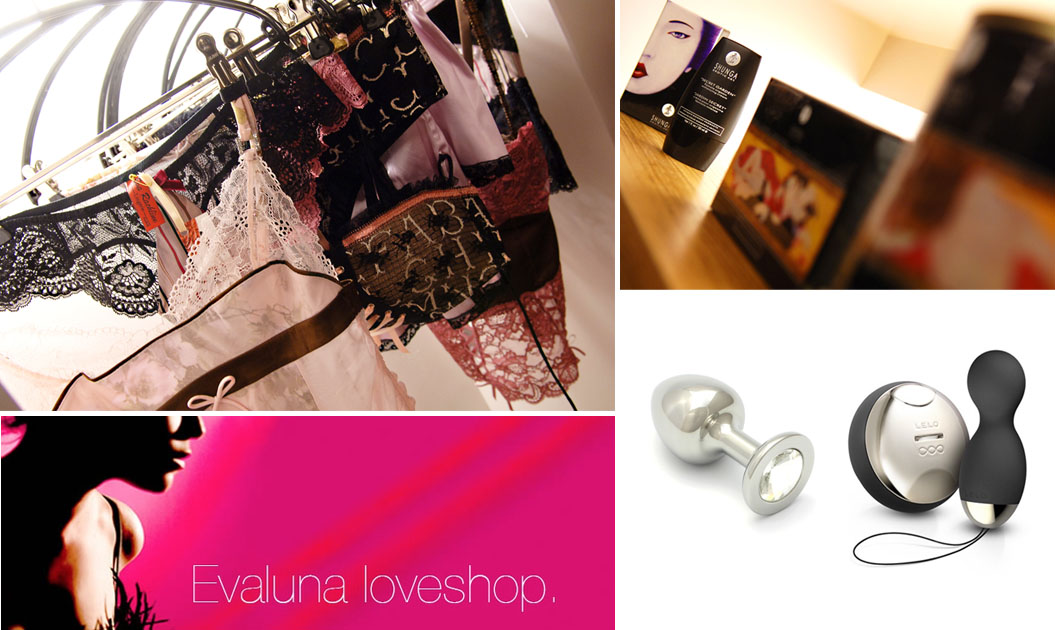 Eva Luna, « Until the moon and return »
Fine lingerie, Charleston dresses, pearl jewelry, alluring underwear…
This is not a sex-shop: it is a lair of pleasure, a « love concept ». You enter a beautiful boudoir boutique with a muffled and discrete atmosphere, nothing to do with those sordid addresses around the train stations.
Here, the talk is of the G spot, of pampering, of joy. And though you might arrive in a lewd mood, the moment you push the door, you will be affected by the place's elegance.
Charlotte Ledent, a sexologist and psychotherapist, has created Eva Luna not to sell kilos of dildos, but to lend a helping hand to her and him in their desire to feel good in their bodies and with those of others.
Fine lingerie (Maison Close, La Fille d'O, Luxxa, Les Jupons de Tesse,…), erotic accessories (Lelo, Fun Factory, Tenga, Tantus,…) dedicated to your bodily pleasure. You will be advised, guided, never judged. The boutique is well-stocked, with a vast selection of goods from massage candles to intimate toys. You will leave with boosted pleasure and a sense of self-respect. This is what we have all been waiting for. No need to reach for the moon any longer, Eva Luna has arrived.
Monday from 1 p.m. until 6.30 p.m.. Tuesday to Saterday 11 a.m. to 2 p.m. and 2.30 p.m. to 6.30 p.m..
Informations
1050 Ixelles – Rue du Bailli, 41
T : 02.647.46.45
Located on a raised ground gloor, just climb a couple of steps, open the door and you will be welcomed with courtesy and discretion…