25 Nov

Pipaillon, Local in a jar!!
Pipaillon

11/13 Quai au Bois à Brûler
1000 Bruxelles
Mon to Fri
8.30 am- 6 pm
Sat
10 am- 18 pm
Sun
10 am-4pm
Local in a jar!
PIPAILLON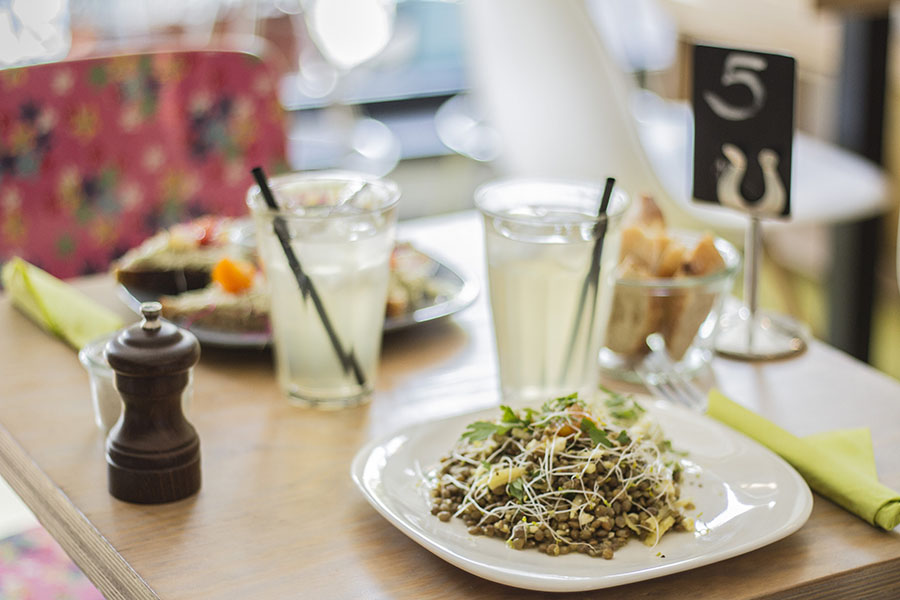 Catherine and Julien tick all the right boxes and brilliantly update the art of preserving. They give free rein to their instincts, think outside the box, with direct distribution and organic produce: from nature directly int the jar. In full transparency.
The cannery is where Pipaillon assembles, spices, cooks and preserves, all in a fun and joyful atmosphere.
Earthy Catherine, the venture's owner, inspired by women and her family's cooking, has preserved her roots. Julien, the butterfly-minded former client, prevails over old saucepans and young shoots alike.
All that can be eaten in the canteen-bar filled with formica tables has been prepared behind the scenes. The associates dream up recipees adapted from grandmother's cookbooks, boosted with a little 70s' rock touch. The shelves are filled with chutneys, tapenades, jams, Sicilian capers and tomato sauce, preserved in their glass palace by way of different masterly methods of sterilisation and conservation.
The twosome regularly revisits their vinyls: Rhubarbra Streisand (rhubarb jam), Ladies Marmalade (marmalade made of three citrus fruits), Yellow Submarine (lemon confit), Mango Unchained (mango chutney), Deep Purple (blueberry jam), Lady in Red (sun-dried tomato dip) and Highway to Plum (plum chutney).
All of these classics can be found in small splashes on your plate at the Coffee & Jam Bar on the spot. When the sun peaks through the clouds, the urban terrace opens to the public. Go for a picnic on the quai au Bois à Brûler, next to Sainte-Catherine square.
Watch out, Attention, consuming Pipaillon's jars can result in a contagious onset of joy!