26 Nov

Le Sauna-Mobile, that will heat!
Sauna Mobile
Nicolas Godeau

190 euros/ 1 day
220 euros/ 2 days
Phone : +32 (0)473 85 31 25
THE SAUNA-MOBILE
You make my head spin!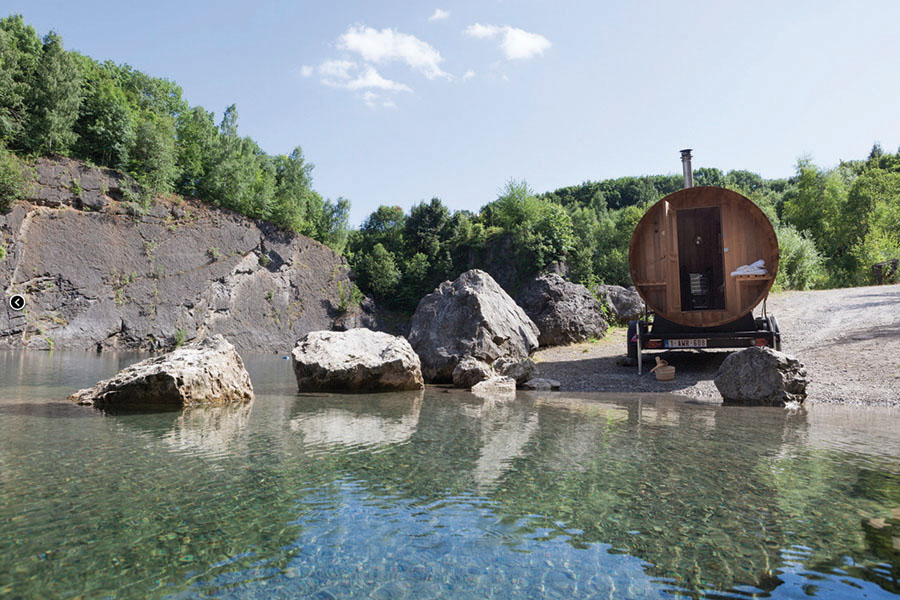 As its name suggests without any ambiguity, this is a mobile sauna. Covered with cedar boards, the cabin contains a genuine Finnish wood-burning stove. Find a small private creek, a sandbank, a flowered garden or any other exceptional place, then send for your friends and your sauna. And you are ready to sweat.
Nicolas's sauna can be delivered directly where you have ordered it, anywhere in Belgium, subject to the condition of an authorisation and a road access. The sauna fan from Gembloux went out on a limb in this adventure: he fell in love with the sauna at first sight, invested in it and puts every ounce and fibre of his being into the venture.
The cabin comprises two benches where 6 people can be seated or 2 stretched out. You will be gobsmacked: the stove next to which you will sweat is genuinely Scandinavian. A natural and relaxing atmosphere, a soft heat, a plush moment for a tête-à-tête or an evening with friends. Sparks will fly, but the sauna, heated by fire wood only, will shield you.
It is going to be hot, hot hot!