07 Feb

The smallest restaurant in Belgium
THE SMALLEST RESTAURANT IN BELGIUM
The address is kept secret! You will receive the info 48 hours before the big evening
From Thursday evening to Saturday evening
LE PLUS PETIT
RESTAURANT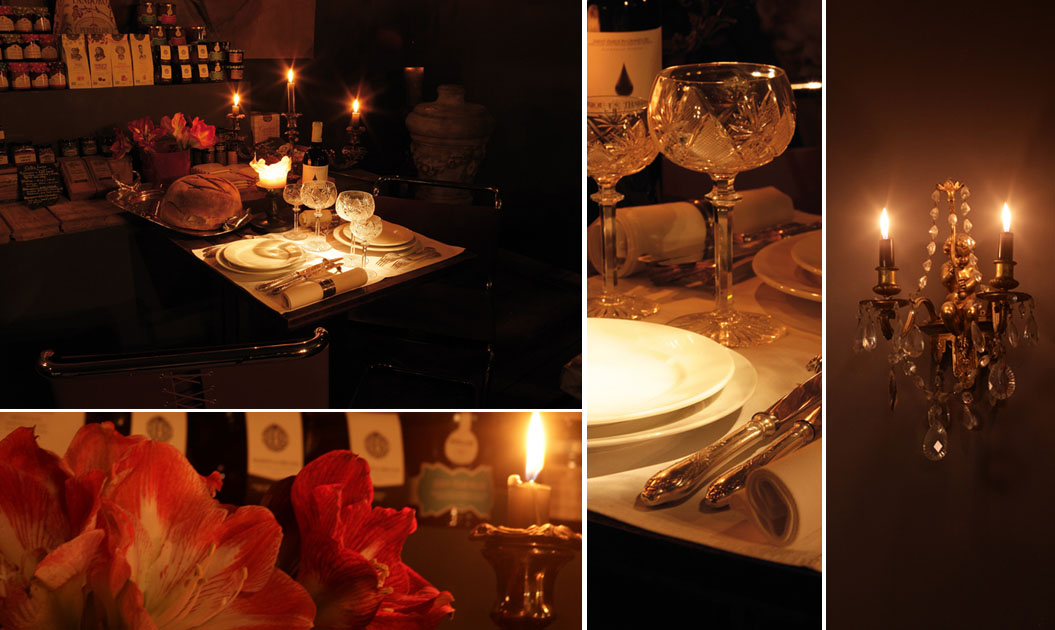 The candles burn with passion, the flowers are seasonal, the fruit is fresh and nothing is left to chance. Two, no more and no less, is the only combination of lovers permitted in this restaurant, the smallest in Belgium.
Among the flowers, the evening lays ahead for the guests, a tastefully decorated table for two in the cosiest corner of the store where clients do their shopping during the day. A concept store that opens its doors simply for the love of it, a menu of meat and fish specialities and wines that whisper "say yes" in your ear, the ambiance is just perfect for the one-off occasion!
Sorry, no posts matched your criteria.
Dishes and Suggestions
The specials change each week, according to the mood of the chef!
Starter
Country burrata with grilled vegetables
Carpaccio of sea bream with Espelette chili
Vitello Tonnato (veal and tuna mayonnaise)
Bone marrow with parmesan
Calf's brain terrine with mushrooms
Belgian snails with herb cream
Calf's head meunière and tartare
Pig tongue salad with herb vinaigrette
Fresh mackerel and guacamole
Grilled squid with sweet peppers
Organic mussels with bacon and ginger
Main courses
Royal cod loin, mashed potato and vegetables
Calf's sweetbread and kidney with traditional mustard
Calf's sweetbread with chestnut mushrooms, freshly-made pasta
Basque pork chop with tarragon,
mashed potato and salad
Gently-cooked lamb in a herb crust
Burgundy free-range chicken with chestnut mushrooms
Mainvault andouille sausage with Rattes du Touquet potatoes
Colvert wild duck with cranberries, apple and celery puree
Booking conditions
A deposit of 150 euros is required to confirm the reservation. It will be returned the day after the meal.

The full amount is payable at the Plus Petit Resto, on the evening itself.

In the event of a problem, the confirmed reservation may be cancelled at no charge with at least 48 hours notice.

Late cancellation of the reservation will incur charges:

Cancellation 24 hours before the reservation, 50% of the amount is payable

Cancellation on the day itself, 100% of the amount is payable