25 Nov

The Berger Hôtel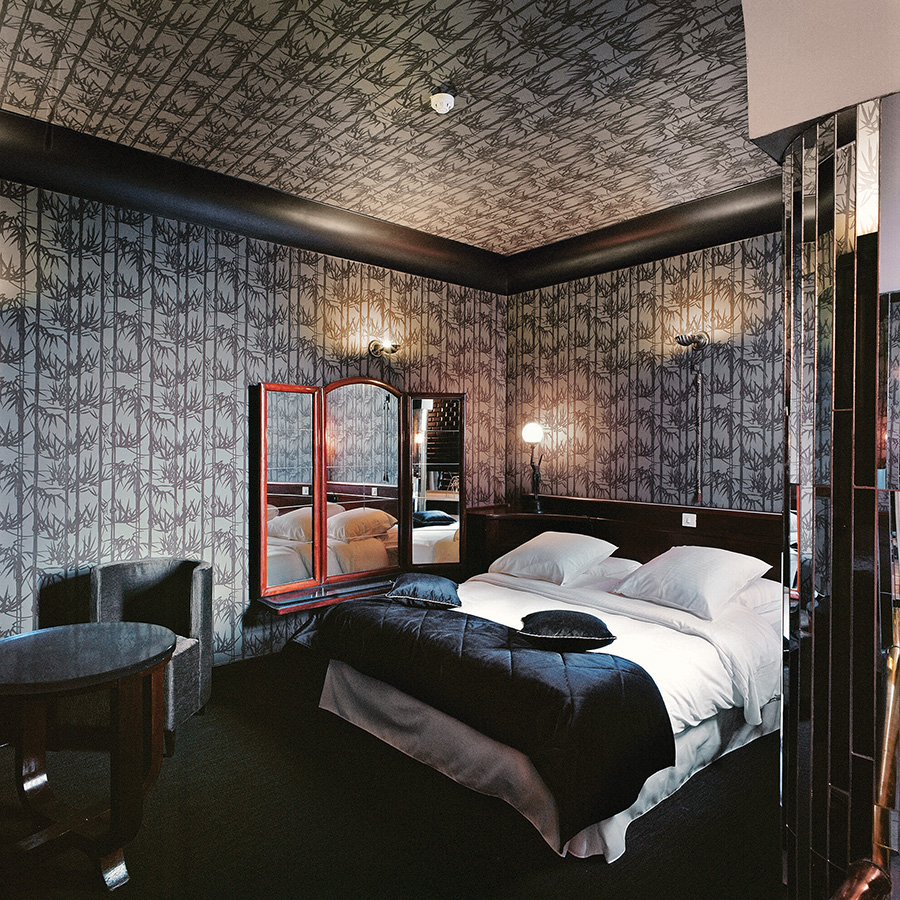 Le Berger, a hotel of secret rendez-vous of a bygone era, is still steeped in a deliciously lewd aura with its salacious decor, preserved by a redeeming renovation. A total of 66 rooms, each bearing a harlot's name.
Le Berger has indeed kept both its name and its spirit, and offers snug comfort to lovers who (re)invent a time
that those under twenty years old couldn't know. Flirting with the burlesque in the midst of Brussels' Ixelles neighbourhood, rumours do in no way dent the timelessness of this legendary hotel.
The hotel has been enlarged: 15 new rooms have been built on the foundations of the manager's old house.
Monday to Saturday evening included, a restaurant serves Italian cuisine come a casa. Even if you do not plan to stop out at the hotel all night, the restaurant and cocktail bar "Vini Divini" are worth the detour.