25 Nov

Maison Haute, a guest house in the heart of Marolles
La Maison Haute
Rue Haute 101
1000 Bruxelles‎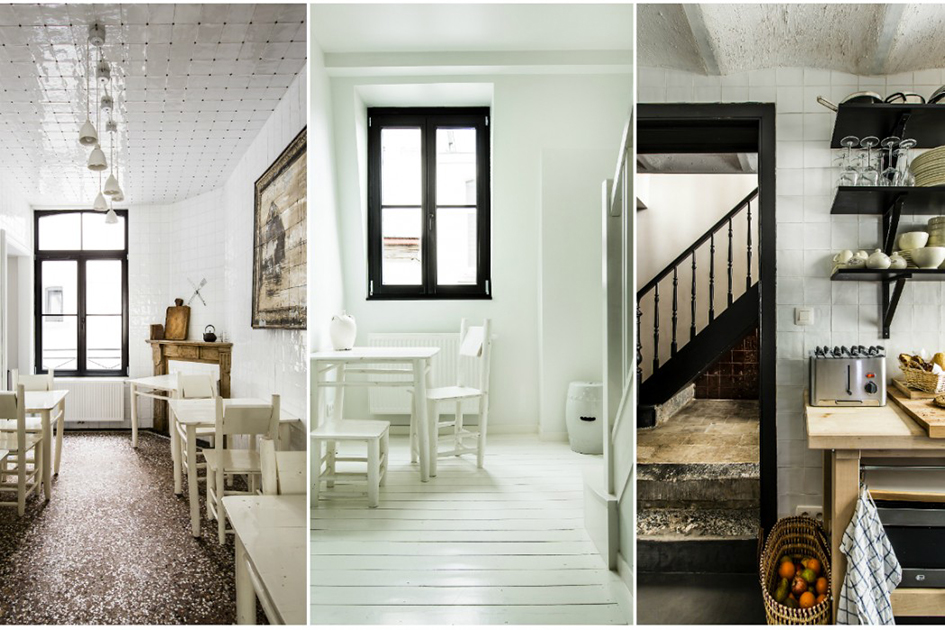 A high house… in black and white
Maison Haute, a typically Brussels guesthouse refurbished from top to bottom, has set up shop in the heart of the historic Marolles neighbourhood. The owner offers three simultaneous experiences: a soap factory on the ground floor, fresh breakfast served at the back of the shop and a guesthouse on the upper floors. To be enjoyed together or separately.
You enter through "la savonnerie de Lyna", the owner's wife's small soap shop. Bath soap, shampoo and natural creams and lotions rub shoulders there. A little Southern flair in Brussels!
The Maison Haute has kept its charm of its bygone hosts: its volume, its staircase, its old joiner's workshop, its mosaic and granite floors marked by the patina of time.
It offers three discrete rooms with evocative names, with wallpaper drawn by contemporary designers: Jungle (the wild one), Vivienne (the English one) and the Végétale (the botanical one).
The atmosphere is so inspiring that even the French singer M has laid down his hat and his guitar there during one of his stays in our capital. We, too, can say: J'aime!